---
In the past, there have been some tough games for Barcelona in this stadium but this won't be one!
Bottom of the table Osasuna have only the one win so far this season and are struggling big time in their first season back in the top flight.
Like all underdogs, I'm sure Osasuna will raise their game but I just don't see enough evidence in terms of quality for them to have any shot at winning a point on Saturday. They are not very good defensively, they have no real quality in midfield and have only scored four goals at home so far this season!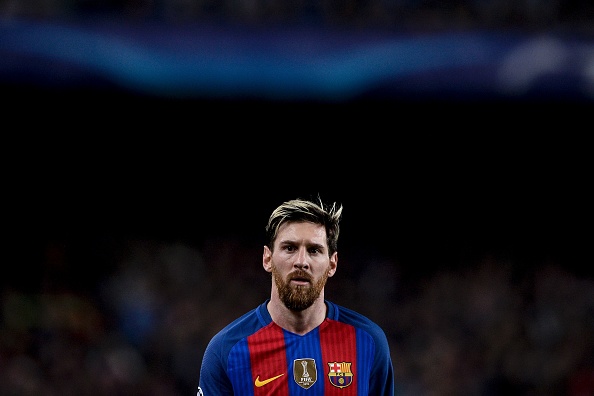 They have already changed their manager this season and it has not made an awful lot of difference.
Striker Sergio Leon - their big money buy in the summer for €1.7m (only fee paid for any player) - started brightly but he has been affected by the teams form and has now lost confidence. I really don't know where any goals will come from against Barcelona.
It was Interesting to see how Barcelona played in midweek against Borussia Monchengladbach. A return to possession football completely out of the blue! Over 900 passes completed during the 90 minutes, with Iniesta completing over 100 in 60 minutes. Is this a coincidence due to Iniesta's return or a new policy from Luis Enrique?
It will be interesting to see what they do at Osasuna. No ifs or buts regarding this game, undoubtedly an away win for Barcelona. Usual story applies that if they get the early breakthrough then it could be a romp.
I'm going for a safe 3-0 at 8.00 but it could be more. It's also worth checking out Paco Alcacer to score for Barcelona at 1.78. He is still yet to register for his new club, mind you he will probably have to do it from the bench.
Real Madrid v Deportivo La Coruna
Be wary of this one! I co-commentated on Depor's 5-1 drubbing of in-form Real Sociedad last Monday and I was obviously impressed.
They have been unlucky lately, losing recently to Sevilla and Malaga where they conceded late goals. But against Sociedad it all came together nicely. They look relatively sound at the back in central defence with Albentosa and Sidnei, and are really hard working in central midfield with three players working their socks off to carry a threat in attack.
Aston Villa loanee Carlos Gil plays down the right flank and former Liverpool player Ryan Babel is proving to be a hit in La Liga. However, it is central striker Florin Andone who might prove to be a thorn in the side of Real Madrid. 
He scored two against Real Sociedad and now has five in his last four games. He is an interesting player. He is possibly the hardest working striker in La Liga and is very aggressive. He will never look for the ball to his feet but makes constant channel runs and will look to run the Real Madrid central defenders ragged.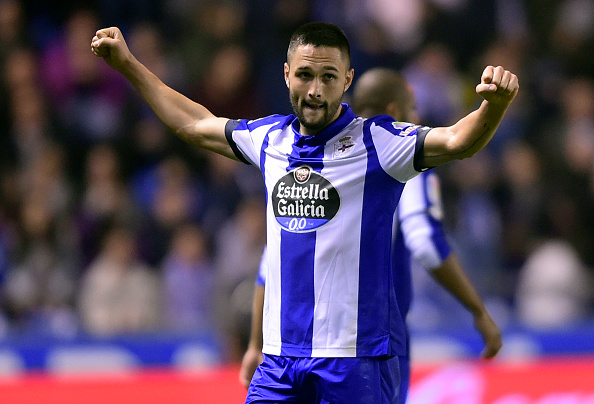 He has decent pace and knows how to beat the offside trap but could be accused of needing too many chances to score a goal – so there is improvement needed on that front. Therefore, I think it is important that Zidane selects his quickest centre-back Rafael Varane to deal with the 23-year-old Romainian.
These are purely warning signs though as Real Madrid should still have enough to beat a plucky well-organised team in their own stadium. They usually do. This fixture last season was Zidane's first game as manager of Real Madrid and it started with a 5-0 win, but Depor are better this season.
If Real are anywhere near their best they will win but if they are complacent it might get uncomfortable. The obvious outcome is a Real win, which is still probable but it might not be as easy as you think.
I'm going for a 2-1 to Real Madrid at 12.00.
I'm not entirely sure what has happened to these teams this season but this should be a good watch on Monday night.
Villarreal have lost two and drawn one in the last three games against opponents you might expect them to do better against. They lost at Athletic Bilbao, lost at home against Alaves and drew away against Legane, failing to score in any of them!
Atletico failed to capitalise on Real Madrid and Barcelona drawing last week by only drawing at home against Espanyol. Indifferent form makes this one a hard game to call but I'm going for Atletico to overcome Villarreal and their particular style of play.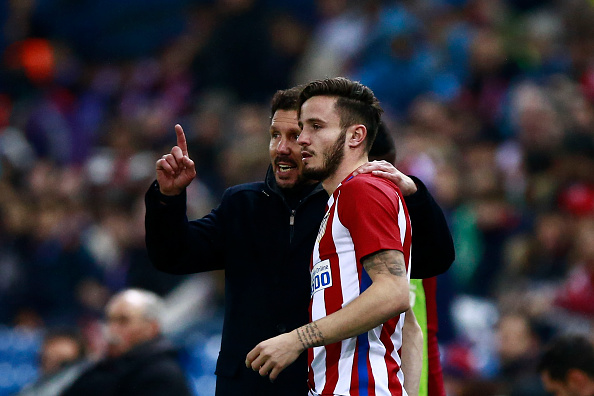 I think this away fixture suits Atletico, Villarreal are still a possession based team under Fran Escribar and this could suit a Simeone team playing counter attacking football. Atletico have found it tough facing opponents who show them respect and pack out defensively and they have had problems breaking that down. Griezman has now gone seven games in La Liga without scoring!
Villarreal won't look to sit back, they won't play defensively and I think this will suit Atleti. If Simeone plays Griezman and Gameiro I can see them having fun with their pace on the counter attack. They should enjoy the extra space to run into behind Villarreal's defence.
My prediction is a 2-0 away win at 8.00.
---